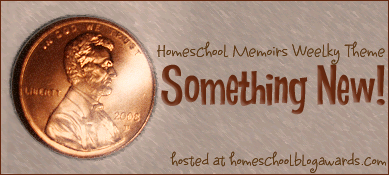 This is a hard assignment for me because other than a lot of dollar store workbooks and the KidSparkz preschool curriculum I really don't have anything. BUT I did order a couple things. I just received Liberty Mathematics K and it's teacher's manual by
Christian Liberty Press
. I ordered it from
Christianbook.com
. It wasn't very expensive - $6.99 + $4.49 for the TM. I chose this mainly since it was low cost and a teacher's manual was available. I had been told (thru a comment from a
BFS
assignment) about Christian Liberty Press and decided to check them out.
Product Description
Liberty Mathematics takes the time to ensure your students really understand what is being taught to them. Repetition of concepts ensures adequate practice is given, though supplement use is recommended. Beginning with drawing and learning about numbers 1-10, childre will learn to add, subtract, place value, tell time, measure and begin to learn about fractions. Each "family" of numbers is addressed in kind (i.e. adding "8s", subtracting "8s" etc.) Two-color print and illustrations minimize distractions while still providing interest and color. 233 perforated pages, softcover. ISBN-13: 9781930367609
Click the above picture for product review.
I just received it in the mail Saturday so I can't really tell you how it's working for us. As soon as I feel I have a good idea of it, I'll let you know.