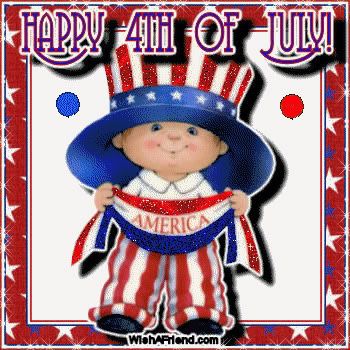 Hope everyone is having a great 4th. It's rainy and gray here today. I'm not sure if we will get to go to the fireworks or not. I know Gracie is excited about them (heck, who isn't?)...but we may need a backup plan. :)
Here are some Independence Day craft ideas!
4th of July Crowns
Materials:
one piece of red and one piece of blue construction paper
stars (either stickers or cut outs or drawn on)
Take the construction and cut in half long way, next glue or tape the red and blue pieces together at the end. Attach the stars. Measure to fit your child's head then either tape or glue other ends together.
4th of July Bracelets
Materials:
Pasta (penne or elbow)
string or yarn
water
food coloring
vinegar
Mix 1 cup of warm water with splash of vinegar and add blue food coloring. Do the same for the red food coloring. Drop pasta in. Leave in for one to two minutes or the pasta will get too soggy. Use some undyed ones for white. String them up for a red, white, and blue pasta necklace or bracelet.
Here's a
link
for more crafts with a fireworks theme.